Offering Quality and
Child-Friendly Synthetic Grass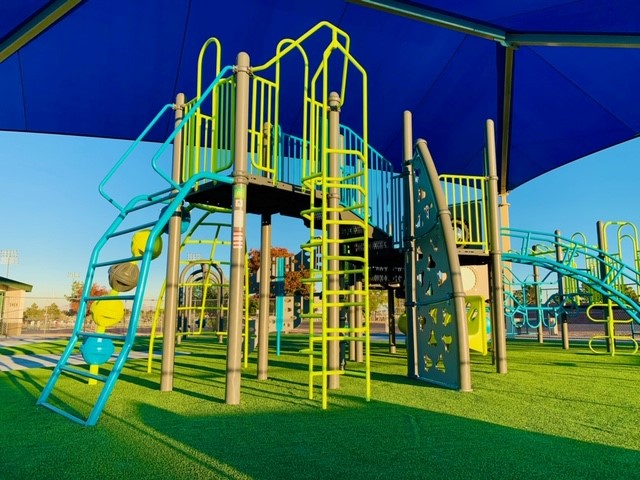 Synthetic Turf Products cares about product safety and only sells products certified as lead-free and free of dioxin emissions.
No Grass Stains or Allergies
Kids love to roll around and play on grass. With our synthetic turf, you won't need to worry about grass stains or that annoying skin rash caused by grass!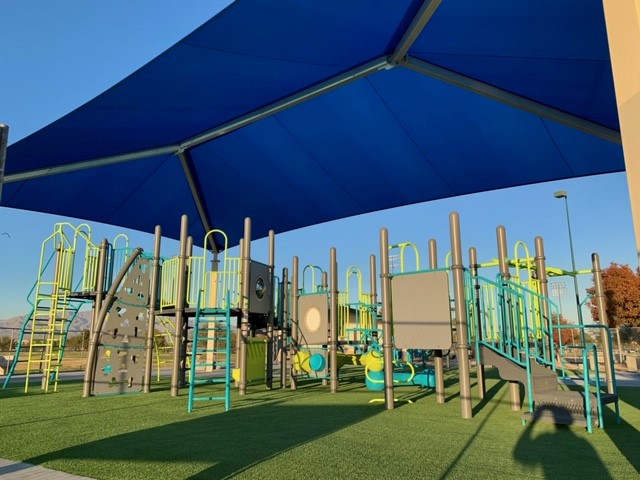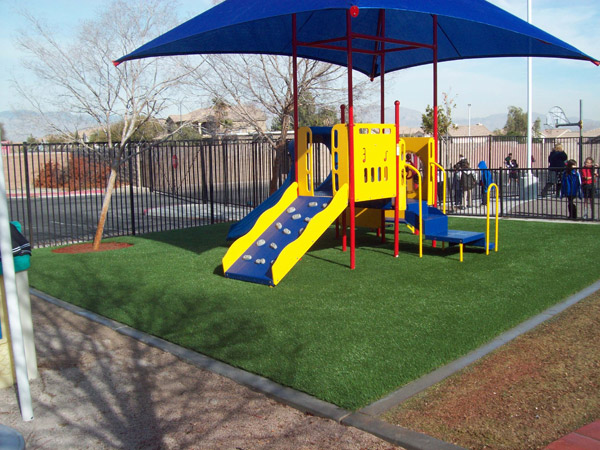 Great for New or Existing Playgrounds
Our turf can be installed on top of new or existing rubber safety surfaces to give the playground a great new look and add years to the life of the safety surface.
These are available for custom fall height requirements. Our pad and turf systems can accommodate up to a 12 ft. fall height.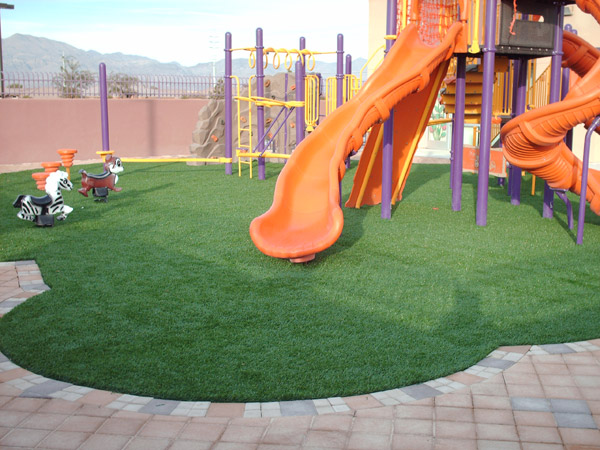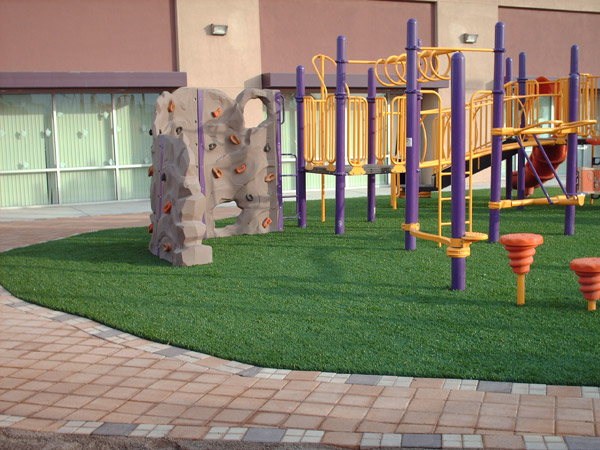 Looks Great All Year Long
No need to close the playground for lawn maintenance or overseeding.
These are available. Ask about how we can incorporate your school logo, mascot, or other design into the project.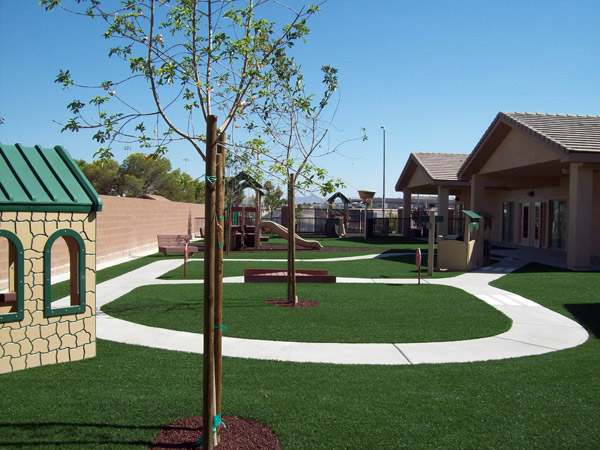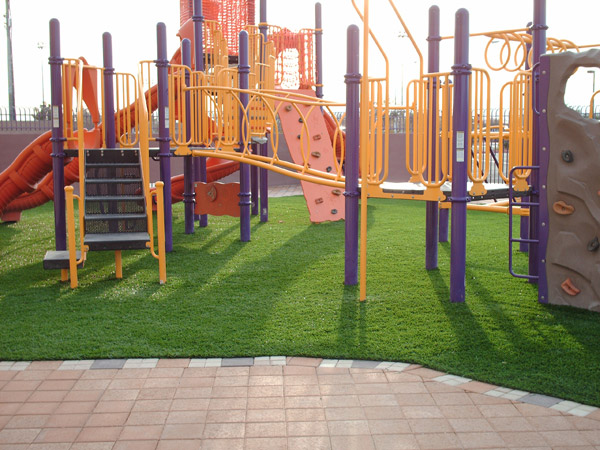 Best Choice for Sports Applications
Our turf is designed to withstand the most aggressive play. This turf system is made to reduce traffic patterns and matting versus other products available.